Enhancing Instagram Reach: 10 Strategies To Boost Your Visibility
In the vast realm of social media, Instagram stands as a powerhouse with over a billion active users worldwide. Leveraging this platform to its fullest potential requires more than just sharing captivating visuals – it necessitates an understanding of Instagram SEO techniques. Instagram SEO is the process of making your content on the platform more discoverable in search results. You want your account or content to show up near the top of the list when someone uses the Instagram search box to seek words related to your business. Instagram SEO strategies can help you do this.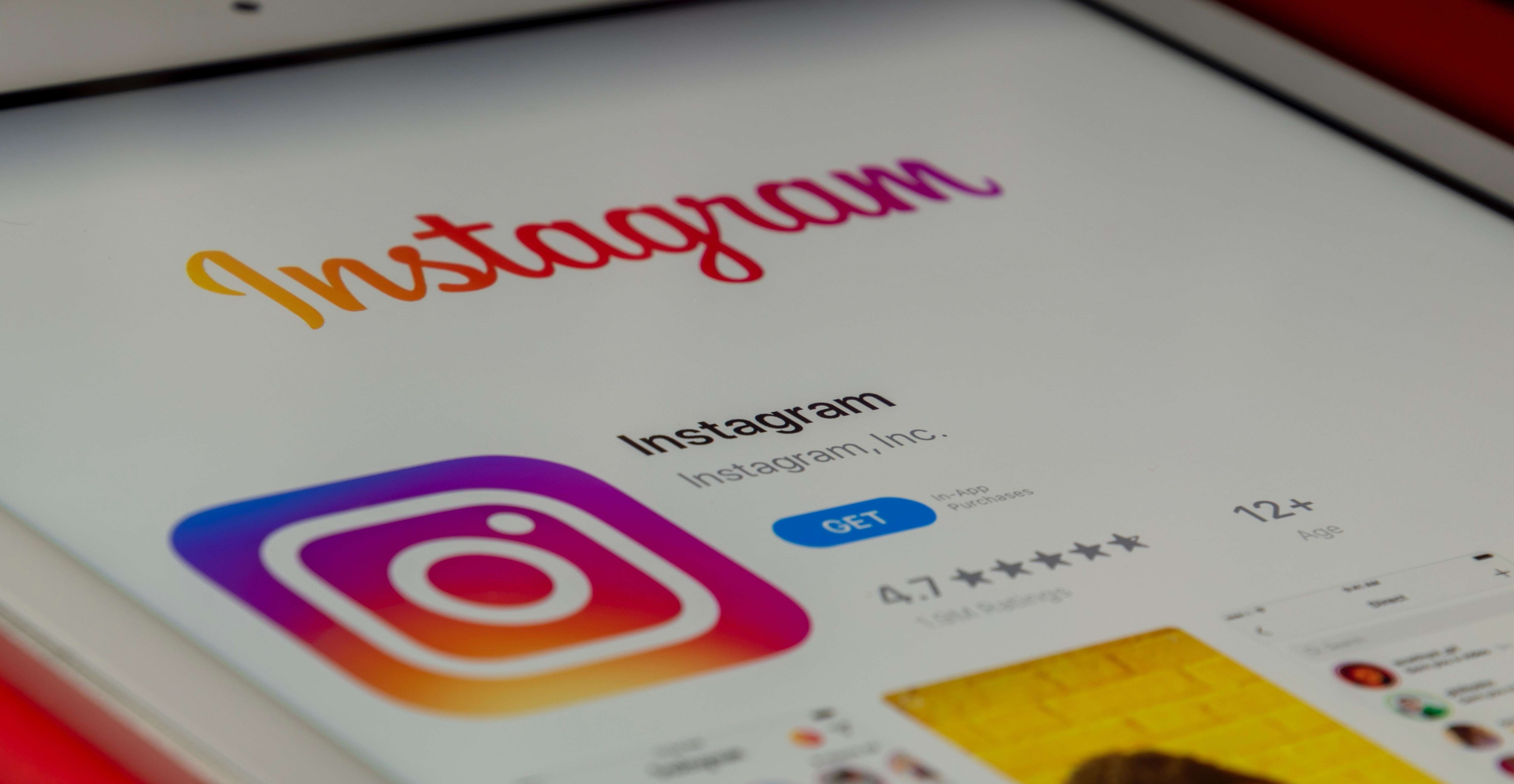 Utilizing Instagram SEO involves crafting avenues for the vast user base to discover your content and connect with your brand. The good news is that you can employ familiar SEO tactics used for optimizing web content to organically enhance your Instagram presence.
Imagine Instagram as a unique search engine, equipped with its own set of search functionalities resembling a mini-Google. In the following points, we'll discuss ten effective SEO strategies to enhance your visibility by effectively collaborating with the Instagram algorithm.
1) Optimize Your Instagram Profile :
Optimizing your Instagram profile is the first thing you should do to expand your Instagram reach. If your Instagram profile isn't set up for the optimal user experience, increasing traffic won't help you in the long run. Consider these strategies for optimizing your Instagram profile:
Ensure your profile is public.
Select a vibrant, on-brand profile image.
Craft a memorable and easily discoverable @Username.
Establish a readily searchable business name.
Enroll in an Instagram Business account.
Incorporate a traceable link within your bio.
2) Have A Primary Keyword :
The two locations to enter your major keyword are @username and your display name. You'll match when people put their search query into the search field, moving you closer to the highly sought-after top-of-search position. You must identify your main keyword before you do anything else. We'll use a bakery as an illustration. A user of Instagram who wants their news feed to be filled with baked goodies is likely to search for "bakery." You are more likely to show up in the suggested accounts search results if this term appears in both your display name and @Username.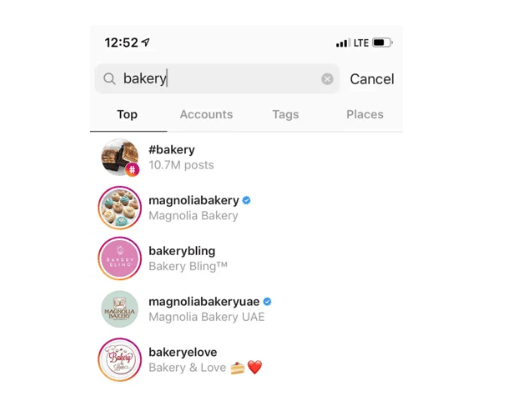 3) Include A Secondary Keyword :
Secondary keywords play a crucial role in Instagram SEO by expanding the range of terms and topics associated with your content, thereby increasing its discoverability. While the primary keyword represents the core theme of your profile or content, secondary keywords provide context and depth to your offerings.
For instance, if your primary keyword is "bakery," and you include secondary keywords like "cupcakes," "wedding cakes," and "baked goods," your profile becomes relevant to users searching for a broader spectrum of bakery-related content. As a result, your content is more likely to appear in search results for these specific terms, attracting a diverse audience and enhancing your overall Instagram SEO strategy.Secondary keywords provide as a safety net, catching users who might not be looking for your main keyword but are nonetheless potentially interested in your offering.
4) Optimize Your Alt Text :
Optimizing your alt text for Instagram SEO involves strategically crafting descriptive alternative text for the images you post. Alt text, short for "alternative text," is a brief description that you provide for images on your Instagram posts. While its primary purpose is to make your content accessible to people with visual impairments, it also plays a role in improving your content's discoverability within the Instagram platform.
When posting a photo, go to the bottom of the page where you type your description and hit Advanced options to add alt text. Click Write alt text under Accessibility and enter a photo description with pertinent keywords.
Make sure you adhere to Instagram's guidelines for alt text:
Add context about objects, concepts, and locations
Include any text that appears in the image
Aim for 2-3 sentences.
How to Add Alt Text to an Instagram Post:
For adding alt text to a post, simply tap on Accessibility located at the bottom of the screen before you make the post.
Next, tap Write Alt Text.
Write your alt text in the box and tap Done.
​​To change or add alt text to a post you've already published, go to the photo, tap the three dots on the right corner, and tap Edit.
5) Use SEO-Driven Hashtags :
Instagram has provided some particular hashtag recommendations for appearing in the results of searches:
Use only relevant hashtags.
Use a mix of popular, specialized, and targeted hashtags (think branded or campaign-based).
Only use 3 to 5 hashtags per post.
Avoid using hashtags that are too general or unrelated, such as #explorepage.
So, which hashtags on Instagram are the most effective for SEO?
That depends on your industry and target market. Look through your Instagram Insights to get a feel of which hashtags are already bringing viewers to your photos. You can see how many impressions a post received via hashtags in its insights.Instagram analytics won't specifically tell you which hashtags were the most effective if you've used many hashtags. But if you use the 3 to 5 hashtags that are advised, you should be able to figure out which ones persistently increase traffic over time.
Additionally, you may utilize social listening to find out which hashtags your rivals, influencers in your sector, and target market are already using.
You can use the Instagram search bar for hashtag research, similar to how you use it for SEO keywords. Input a keyword into the search bar, then select "Tags" to view the most popular hashtags associated with that keyword.
5) Post At The Right Time :
Posting at the right time on Instagram can have a significant impact on your post's visibility and engagement, which in turn can influence your overall Instagram SEO.
You may learn the ideal times to publish on Instagram as well as Facebook, Twitter, LinkedIn, and TikTok by using Hootsuite's Best Time to Publish function, which can be found under Analytics. The suggestions are based on your prior performance and customized for your particular audience's social media usage habits.
There isn't always a "best" moment to publish, though. The Best Time to Publish tool takes a step further than the competition by offering specific recommendations for four major objectives:
Extend reach
Build awareness
Increase engagement
Drive traffic
As a result, you may tailor each piece of content to a particular set of company objectives and maximize the efficiency of your publishing schedule.
6) Avoid These Black Hat SEO Techniques :
You could believe that Google is the only website with the sophistication to identify and penalize visitors that employ black hat SEO techniques. But those times are passed now that AI is developing to handle the intricate computational details.
Instagram has begun taking harsher measures against accounts that attempt to game the system.They notably put in place a shadowban for those who violate the rules. As a result, when someone clicks on a hashtag you've used, they won't be able to see your post. If a user doesn't actively search for your account and go to your profile, not even your followers can view that information.
Don't steal content.
Don't use bots.
Don't keyword stuff.
Don't follow too many accounts too fast.
Don't buy followers.
7) Use Instagram SEO keywords In Your Captions :
Understand the search phrases people use to find material similar to yours, then include them in your descriptions.Google Analytics and Google Trends are free SEO tools for finding Instagram keywords that you may try in your Instagram posts. Google Analytics can show you which keywords are bringing traffic to your website.
Another useful tool for finding Instagram SEO keywords is Hootsuite Insights powered by Brandwatch. Discover frequent terms associated with your business, sector, or hashtags by using the word cloud function.
To find pertinent keyphrases, you may also utilize the Instagram search box directly. You'll see recommended keyword phrases as you begin to type a term in the search field that you might want to add to your current keyword list.
8) Track Everything With Analytics :
If you're implementing SEO tactics for the first time, you should monitor how your new Instagram approach is affecting your entire social media objectives.
Instagram does include an in-platform analytics capability, but you can only access data going back to a specific date. The data is lost and restored when that window closes. While it could be OK for a casual user, it's not the best option for marketing. With powerful data analytic tracking services, automatic reporting, and other features, social media applications like Hootsuite, IconoSquare, or Sprout Social let you get around this. Users may use them to evaluate the effectiveness of posts and campaigns, helping you to improve your content going forward.
9) Add A Location To Your Bio :
For businesses where location is pertinent, including it in your Instagram bio can be beneficial. Note that only Business accounts have the privilege to add a location. If you haven't transitioned to a business account yet, this is another incentive to do so.
To integrate a location for the sake of Instagram bio SEO:
Open the Instagram app and click on your profile picture.
Tap on 'Edit Profile' followed by 'Contact Options'.
Input your address. You can be as precise as providing your street address or just mention your city, depending on its relevance to your audience.
Activate the 'Display contact info' toggle.
It's worth noting that your location is displayed only on the app's profile page, not the desktop version of Instagram. However, once set, it acts as a significant factor for the Instagram search algorithm, irrespective of whether your followers access Instagram via app or web.For bonus Instagram search points, make sure your business location is taggable so it appears in Instagram's searchable map.
10) Engage With Accounts That Rank For Your Target Keywords:
Instagram's user activity ranking signal may be used to determine what niche your account belongs to by interacting with accounts that already rank for the keywords you want to target.
Beyond that, though, interacting with other Instagram users might help you get their attention and get them to interact with you. Additionally, as we have already stated several times, interaction is a crucial popularity ranking indicator, so this is a simple approach to influence rankings on two fronts at once. Additionally, it's just a common Instagram great practice!