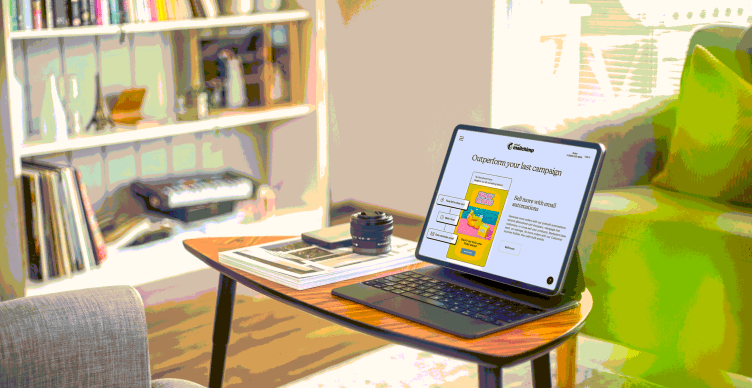 Top 20 Digital Marketing Tools Every Marketer Should Be Using in 2023
A company without extensive digital marketing campaigns is like a ship without sails – it's not going anywhere.

Digital marketing encompasses the promotion and sale of products or services through various digital channels, including search engines, email, and mobile apps. Although these platforms alone cannot execute a complete strategy, utilizing the appropriate technology stack can provide a competitive advantage and propel you beyond the competition.
If you're seeking the finest digital marketing tools to employ in 2023 and beyond, you've come to the right place.
MailChimp
MailChimp, rated as one of the top email marketing platforms, sends over a billion emails per day. Because of its simplicity and affordable pricing, MailChimp is a well-known email marketing tool that is used by users all over the world. MailChimp is an excellent choice if you're searching for a free or inexpensive way to start and expand your email list.

Why should you use it?
MailChimp offers a free plan for up to 2000 subscribers, but it's highly recommended to upgrade to a paid account starting from just $10 per month, which eliminates the MailChimp logo from your emails and includes advanced features such as sending commercial emails.
Here are some of the features that come with MailChimp:
MailChimp provides customizable email templates
It offers tools to obtain insights and analytics in a single location
Drag & drop email editor
Image editing in the app
Image storage
Google Analytics
Google Analytics is widely recognized as the gold standard for website analytics. It is a powerful digital marketing tool from Google that enables you to track all of your website traffic, as well as user behaviour on your site, including identifying entry and exit pages.

If you're a digital marketer or blogger with a website, it's essential to create a Google Analytics account to monitor your website's performance, as it provides valuable information about :
Google Analytics allows you to create your own metrics, dimensions, and dashboard for convenient access to data and information.
Your top traffic-generating pages
Traffic sources
It provides your website bounce rates
Conversions and goals
Google Ads
Google Ads is an online advertising platform developed by Google that allows businesses and advertisers to create and display ads across Google's search engine and partner websites. No matter how big or little the business is, Google Ads can be used to promote it. Although a lot of marketers believe Google Ads is too pricey, it is one of the most effective digital marketing platforms that may grow your company.
Some of its notable features include:
Ad formats: Google Ads offers a range of ad formats, including text, image, video, and shopping ads, allowing businesses to create and display a variety of ads to potential customers.
Targeting options: Google Ads allows advertisers to target specific audiences based on factors such as keywords, location, device, interests, and more, ensuring that ads are shown to relevant audiences.
Bid strategies: Advertisers can choose from a range of bid strategies, including cost-per-click (CPC), cost-per-impression (CPM), and cost-per-acquisition (CPA), to optimize ad performance and maximize return on investment.
Analytics and reporting: Google Ads provides robust analytics and reporting tools that allow advertisers to track and measure the performance of their ads, including metrics such as impressions, clicks, conversions, and more.
Canva Business
A well-known online graphic creation tool called Canva offers a subscription-based service called Canva Business. It is intended for teams and enterprises who frequently need to produce high-quality graphic material. Canva Business offers a number of features, such as:
You may modify posts and make any kind of graph with Canva.
The tool has a lot of templates. You can use its enormous collection of stock photographs, illustrations, graphics, icons, and vectors to produce any kind of visual content for your marketing campaign.
It gives you the option to select from a vast array of designs, including those for postcards, brochures, CD covers, wallpaper, books, resumes, certificates, magazine covers, letterheads, presentation graphics, blog banners, cards, posters, flyers, presentations, logos, and social media.
Trello
Trello is a web-based project management tool that uses boards, lists, and cards to help teams organize and prioritize their tasks and projects.Trello is an excellent content management tool for digital marketers who want to brainstorm and strategize their content. With Trello, you can easily create, schedule, and organize content online, making it one of the most popular tools used by thousands of marketers worldwide.
Trello's collaborative features make it easy to keep your team on the same page and improve communication. By assigning multiple team members to a single card, you can work on projects together and ensure everyone knows their roles and responsibilities. This way, you can easily track who is in charge of designing, writing, editing, posting, and adding call-to-action offers to a post. Overall, Trello is a powerful tool that can help streamline your content creation process and improve your digital marketing campaigns.
Slack
Slack is a popular digital marketing tool that helps teams communicate and collaborate effectively. It is a cloud-based communication platform that allows users to exchange messages, files, and other information in real-time. Slack is designed to help teams work together, regardless of their location or time zone.
One of the primary benefits of using Slack for digital marketing is that it helps teams stay connected and organized. With Slack, users can create channels for different projects or topics, allowing team members to easily collaborate and share information. This helps to reduce the need for back-and-forth emails and increases productivity by allowing team members to quickly find the information they need.
Another benefit of Slack is that it integrates with a wide range of other tools commonly used in digital marketing, such as Google Drive, Trello, and HubSpot. This makes it easy to share files and data between tools, further streamlining workflows and improving efficiency.
The features of Slack :
Slack facilitates real-time communication between team members over the web, allowing them to easily follow project-related updates across teams and channels.
Additionally, Slack offers messaging and video conferencing features, making it easy for teams to connect face-to-face, no matter their location.
Ahrefs
Ahrefs is a well-known digital marketing tool that is generally utilized for SEO optimization and backlink analysis. It offers a variety of tools that can assist companies and digital marketers in enhancing their search engine rankings and increasing traffic to their websites.
Another important feature of Ahrefs is its keyword research tool. This allows users to find new keywords to target, as well as to analyze the competition for those keywords. Ahrefs also provides data on search volume, keyword difficulty, and other metrics that can help you make informed decisions about which keywords to target.
The features of Ahrefs :
It is a comprehensive SaaS tool that offers snippets of testimonials, data index, and a free trial as well.
Backlink Analysis: Ahrefs allows users to see the number and quality of backlinks pointing to their website, as well as the domains and pages linking to their site.
Keyword Research: With Ahrefs, users can find new keywords to target, as well as analyze the competition for those keywords. The tool also provides data on search volume, keyword difficulty, and other metrics to help users make informed decisions about which keywords to target.
Site Audit: Ahrefs offers a comprehensive site audit tool that can help users identify technical SEO issues, such as broken links, missing meta tags, and duplicate content.
Content Analysis: Ahrefs' content analysis tool can help users identify the most popular content in their industry, as well as analyze the engagement and backlink profiles of top-performing content.
Competitor Analysis: Ahrefs allows users to identify their top competitors and analyze their backlink profiles, keyword strategies, and content performance.
Rank Tracking: Ahrefs offers a rank tracking tool that allows users to monitor their website's search engine rankings for specific keywords over time.
Typeform
With the help of the digital marketing tool Typeform, companies may make dynamic and interesting web forms, surveys, quizzes, and landing pages. Marketers can gather useful client feedback, generate leads, and improve their marketing efforts with Typeform's user-friendly UI and adaptable templates.It features a simple drag-and-drop interface, a huge selection of adaptable templates, and numerous design possibilities. Additionally, it has attributes like real-time analytics, data validation, and conditional logic. Typeform can be used for many things, including gathering feedback, doing research, generating leads, registering for events, and more. Other technologies like Google Sheets, Salesforce, Mailchimp, and more can be integrated with it.
Overall, Typeform is a powerful digital marketing tool that can help businesses collect valuable customer feedback, capture leads, and optimise their marketing campaigns. With its intuitive interface and range of customizable templates, Typeform makes it easy for marketers to create engaging and effective online forms that drive results.
Visme
Visme is a digital marketing tool that enables businesses to create engaging and visually appealing content such as infographics, presentations, reports, social media graphics, and animations. The tool is user-friendly and provides a wide range of templates, design options, and data visualization tools to help marketers create stunning and effective marketing materials.Additionally, it provides a collection of stock photos, icons, and graphics. Users may publish and distribute their material on multiple platforms, including social media, websites, and blogs, using Visme, which also has features like data visualization tools, animation, and interactive elements. In order to develop aesthetically appealing content that may be utilized to successfully communicate information and ideas, it is mostly employed by marketers, educators, and business professionals.
Overall, Visme is a versatile and powerful digital marketing tool that can help businesses create visually appealing and engaging content that can improve the effectiveness of their marketing campaigns. Its user-friendly interface, customizable templates, and interactive features make it an ideal tool for marketers who want to create high-quality marketing content quickly and easily.
SEMRUSH
SEMRUSH is a comprehensive marketing toolbox that uses SEO, content marketing, market research, advertising, social media management, and search engine reputation management to increase a company's online visibility.Many SEO professionals, marketers, bloggers, and companies of all sizes recommend SEMRUSH as a comprehensive toolkit for increasing traffic.

Its key features are :
Keyword Research: SEMRush allows businesses to identify the keywords and phrases that their target audience is searching for, and analyze the competition for those keywords. This feature can help businesses optimize their website content, ad campaigns, and overall marketing strategy.
Site Audit: This feature analyzes a website's technical SEO health and identifies issues that could affect its search engine rankings. SEMRUSH provides actionable recommendations to improve website performance, including fixing broken links, optimizing meta tags, and improving website load times.
Backlink Analysis: SEMRUSH allows businesses to analyze their backlink profile and identify opportunities to build high-quality backlinks. This feature helps businesses to improve their website's domain authority, which can increase their search engine rankings and drive more traffic to their website.
Competitor Analysis: SEMRUSH allows businesses to analyze their competitors' digital marketing strategies, including their keyword rankings, backlink profiles, and advertising campaigns. This feature can help businesses to identify gaps in their own strategy and make informed decisions to improve their marketing efforts.
Social Media Monitoring: SEMRUSH provides businesses with tools to track and analyze their social media performance, including engagement rates, follower growth, and content performance. This feature can help businesses to optimize their social media strategy and improve their overall online presence.
Overall, SEMRUSH is a potent digital marketing tool that offers companies a number of tools to enhance their online presence and marketing approaches. Businesses can research competitors, manage their websites, and enhance their advertising and social media campaigns thanks to its extensive range of tools and data.
Yoast SEO
Yoast SEO is a digital marketing tool that helps businesses optimize their website content for search engines. It is a plugin for WordPress, a popular content management system, and provides a range of features to improve a website's search engine ranking and visibility.
One of Yoast SEO's primary advantages is its capacity to assess website content and offer suggestions for enhancing its search engine optimization (SEO). The content will be examined for keyword density, readability, and meta descriptions, and recommendations will be made to optimize each of these factors.Another important feature of Yoast SEO is its ability to generate XML sitemaps, which provide search engines with a roadmap of a website's content. This can help search engines to crawl and index a website more efficiently, which can improve its search engine ranking.
Yoast SEO is an all-inclusive digital marketing solution that may assist companies in enhancing the performance, visibility, and ranking of their website on search engines. Its wide range of capabilities, such as content analysis, XML sitemaps, social media optimization, and website security, make it a crucial tool for any company trying to boost their online presence.
Hubspot
HubSpot is an all-in-one digital marketing tool that provides a range of features to help businesses attract, engage, and delight customers. Its suite of tools includes marketing automation, customer relationship management (CRM), sales, and customer service software.The marketing automation software that HubSpot offers is one of its standout features. With the help of this functionality, companies may automate repetitive marketing processes like lead nurturing, social media publishing, and email marketing. This can increase productivity and provide marketers more time to concentrate on other key responsibilities.
Another crucial component that enables companies to manage customer information and interactions is HubSpot's CRM software. With the help of this tool, businesses can get a full picture of how their clients connect with them, including website activity, email conversations, and social media interactions. This can aid companies to understand their customers better and provide more personalized marketing and customer service experiences.
Overall, HubSpot is a comprehensive digital marketing tool that provides businesses with a range of features to improve their marketing, sales, and customer service processes.At every stage of the customer journey, its toolkit is intended to assist organizations in attracting, engaging, and delighting customers. HubSpot is a crucial tool for companies trying to boost the effectiveness of their digital marketing because of its user-friendly interface and strong analytics capabilities.
Marketo
Marketo is a digital marketing tool that provides businesses with a range of features to help them automate and optimize their marketing efforts. Marketo is a cloud-based platform that includes marketing automation, email marketing, lead management, and analytics features.
Marketing automation software is one of Marketo's standout characteristics. With the help of this functionality, companies may automate repetitive marketing processes like lead nurturing, social media publishing, and email marketing. This can increase productivity and provide marketers more time to concentrate on other key responsibilities.Businesses may build and send personalized emails to their clients and prospects using Marketo's email marketing functionality. This feature gives organizations the tools they need to construct successful email campaigns, including templates, A/B testing, and segmentation choices.Businesses can manage their leads throughout the full customer journey, from lead generation to conversion, thanks to Marketo's lead management tool. To assist organizations in identifying and prioritizing their most promising prospects, this tool combines lead scoring, lead nurturing, and lead monitoring.
Clearbit
With the help of the digital marketing platform Clearbit, companies may enhance their lead generation, sales processes, and consumer insights. A cloud-based platform called Clearbit has capabilities for lead creation, data enrichment, and customer insights.Clearbit is a data and API company that provides businesses with data on companies and people.It provides a range of services, such as :
Company Data: Clearbit offers comprehensive information on companies, including details such as size, location, and technology stack, among others.
Data Enrichment: With Clearbit, businesses can enhance their existing customer data by adding firmographics and technographics, among other relevant information.
Lead Generation: Clearbit helps businesses discover and profile new potential customers, making lead generation more efficient and effective.
Risk Mitigation: Clearbit provides valuable insights on both companies and individuals, helping businesses identify and minimize fraudulent activities.
Loomly
Loomly is a cloud-based platform that includes content creation, scheduling, analytics, and collaboration features.It has a calendar view for planning posts, a content library for keeping and organizing resources, and a post preview option to see how content will look on various platforms. It also provides metrics to track performance and engagement as well as collaborative tools.
Loomly's content creation tool is one of its standout features. Businesses can use a variety of templates, photos, and text options to create and edit social media posts utilizing this function. A content calendar is another feature of Loomly's content creation platform that assists companies in organizing and planning their social media posts.Businesses may schedule their social media posts in advance with Loomly's scheduling feature, which increases productivity and saves time. Team members can evaluate and approve posts using the approval workflow included in this feature before they are published.Businesses may learn more about their social media success, including interaction rates, audience demographics, and post performance, thanks to Loomly's analytics services. With the help of this function, companies may monitor the return on their social media investments and optimize their strategies.
Loomly is an all-inclusive digital marketing solution that offers companies a variety of options to enhance their social media marketing initiatives. The platform is made to assist companies in more successfully planning, executing, and analyzing their social media campaigns, which boosts social media engagement and returns on investment.
Survey Anyplace
Survey Anyplace is a digital marketing tool that enables businesses to create custom surveys and quizzes that can be used for a range of purposes, including lead generation, customer feedback, and market research.You can use this tool to create some high-quality surveys for your digital marketing campaigns that will benefit you in the long run if you are tired of doing conventional surveys to determine the current demand for a product or business.
The user-friendly interface of Survey Anywhere is one of its primary advantages. Businesses can easily build and personalize their surveys and quizzes using this platform, which also offers the opportunity to include photographs, videos, and other multimedia components to improve the user experience.
Its sophisticated customization capabilities are another important component of Survey Anywhere. Companies may use Survey Anywhere to make surveys and quizzes that are completely branded and consistent with their corporate identity and messaging.Moreover, Survey Anywhere offers a number of reporting and analytics capabilities. Companies have access to comprehensive data that include insights into user behavior and preferences as well as user reactions and engagement rates. Future marketing campaigns can be optimized with the help of this data, which will also boost overall company performance.
Lemlist
Lemlist is a potent email outreach tool that aids companies in developing and sending tailored emails to their target market. It's intended to automate and improve email outreach initiatives, allowing companies to interact with prospects, clients, and partners more successfully.
Lemlist is a useful tool for digital marketing because it has a variety of characteristics. The ability to personalize emails is one of its primary benefits. Businesses can use Lemlist to produce personalised emails that include the recipient's name, the name of their business, and other information.By establishing a more personal connection with their audience, businesses may improve the likelihood that they will be engaged and convert.
Sales, marketing, and business development teams mostly use Lemlist to automate their outreach procedure, tailor their communication, and boost response rates. Lemlist also provides a selection of email automation capabilities, including email scheduling and follow-up emails that are sent automatically. These solutions assist companies in streamlining their email outreach procedure, saving time while preserving a constant degree of audience engagement.
Lemlist's integration possibilities are one of its best qualities. Numerous other programs and platforms, like Salesforce, HubSpot, and Zapier, can be integrated with it. By this interface, organizations may optimize the efficiency of their process and email outreach initiatives.
Audeinse
A digital marketing tool called Audience enables companies to plan and carry out more precise and successful advertising campaigns. It is a platform that makes use of artificial intelligence (AI) to assist companies in identifying and reaching their potential customers based on a range of criteria, such as demographics, interests, behaviors, and more. Audiense, formerly known as SocialBro. It offers information and analysis about social network users, including their demographics, hobbies, and actions. It enables you to study your own social media audience as well as the audiences of your rivals and pinpoint influential figures.
The targeting choices provided by Audience additionally include demographic, regional, behavioral, and interest-based targeting. This gives companies the ability to design more specialized and targeted advertising campaigns, which may enhance engagement and conversion rates.The ability of Audience to integrate with various marketing tools and platforms like Facebook, Google Analytics and other well-known platforms, is one of its unique advantages.
In conclusion, Audience is a potent digital marketing tool that may assist companies in developing more precise and successful marketing campaigns. It enables organizations to maximize the performance of their marketing efforts and achieve greater results
Clearscope
Natural language processing (NLP) and machine learning are used by the content optimization platform Clearscope to examine and improve the material's readability and SEO. It assists users in locating and optimizing for the most pertinent keywords, phrases, and content in their writing as well as in locating and resolving any readability, grammatical, and style problems. Content marketers, SEO experts, and copywriters are the key users of Clearscope to enhance the effectiveness of their online content and boost organic traffic. It may be integrated with a number of content management systems (CMS), including Hubspot, WordPress, and others.
One of Clearscope's primary capabilities is its ability to examine the top-ranking search engine pages for a particular keyword and produce a content brief that identifies the important subjects and pertinent keywords that should be covered in the content. This aids companies in producing content that is valuable to their target audience and optimized for search engines.The ability to conduct content analysis is another important aspect of Clearscope. The platform evaluates current content and makes recommendations for search engine optimization. This contains suggestions for modifying the content's length, adding or eliminating particular keywords, and enhancing readability.A variety of solutions for managing collaboration and workflow are also available from Clearscope. These tools allow companies to work together more.
In conclusion, Clearscope is a potent digital marketing tool that may aid companies in content optimization for search engines and increasing website traffic. It enables companies to produce more effective content that connects with their target audience and raises their search engine results
Unbounce
Unbounce is a digital marketing tool that allows businesses to create landing pages for their website without any coding experience. It is a platform that enables businesses to create and test landing pages quickly and easily, allowing them to optimize their website's conversion rate and drive more leads and sales
Since its founding in 2009, it has aided thousands of businesses in raising the conversion rates and lead generation from their websites. Using Unbounce's drag-and-drop interface, users can quickly design and modify landing pages. The platform offers a wide range of editable templates and design components that make it simple for customers to develop top-notch landing pages that adhere to their identity and messaging.
Unbounce's A/B testing functionalities are one of its main advantages. Users can experiment with different versions of a landing page to see which one converts the most visitors. Based on the information acquired from these tests, Unbounce's machine learning algorithms may then automatically optimize the landing page.Additionally, Unbounce offers consumers a selection of analytics and reporting tools that let them monitor the effectiveness of their landing pages in real-time. Users may keep track of crucial metrics like conversion rates, bounce rates, and time spent on page, and utilize this information to decide how to further improve their landing pages.
Unbounce is a potent tool that may help organizations enhance lead generation and conversion rates on their websites. It is a popular option for digital marketers trying to optimize their landing pages and increase conversions because of its user-friendly interface, A/B testing capabilities, and connectivity with other marketing platforms.