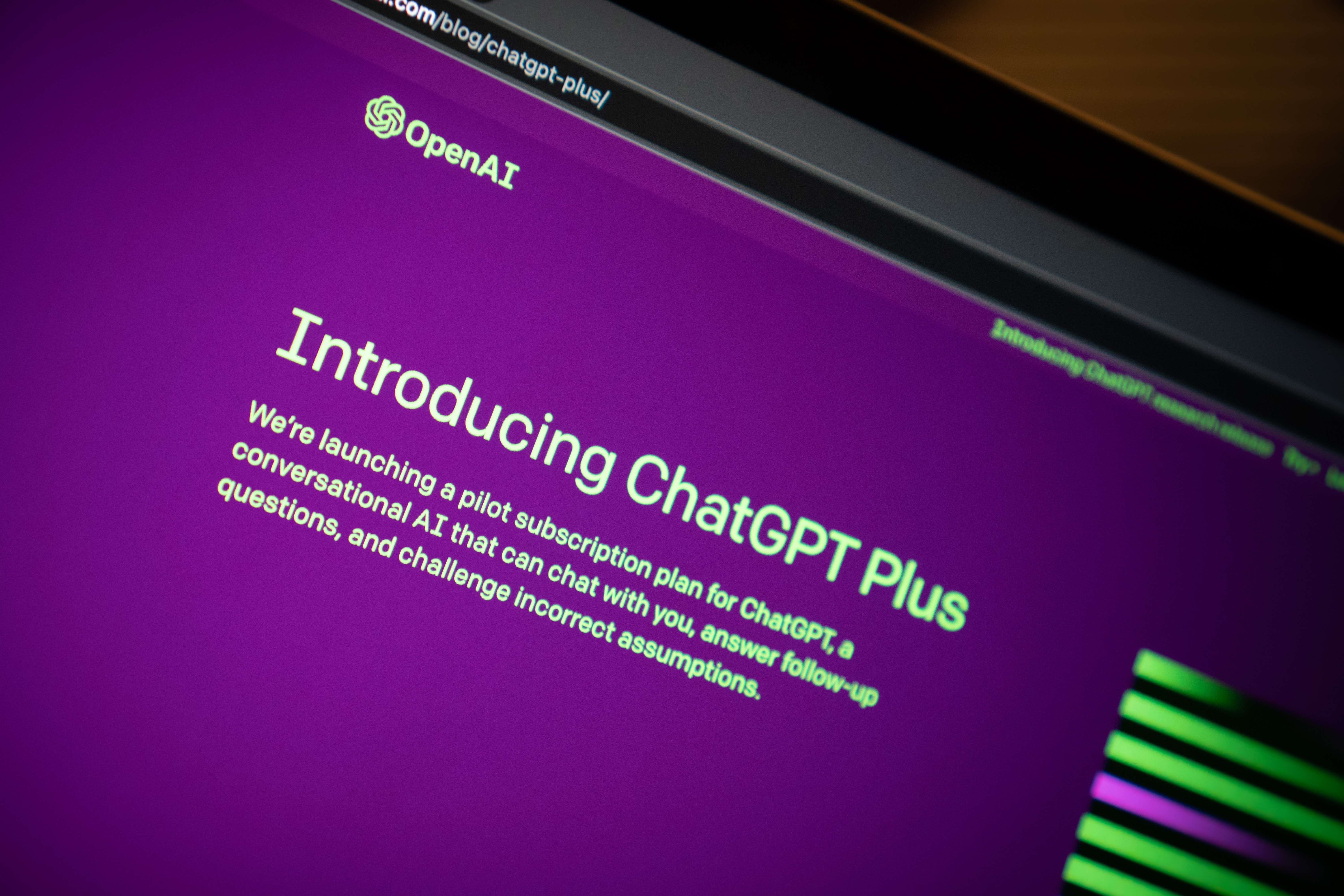 13 Best AI Marketing Tools To Grow Your Business In 2023
In 2023, marketing heavily relies on data such as competitor analysis, market trends, and customer feedback. However, manually sourcing this information is difficult, so AI is becoming more popular for its ability to quickly and efficiently gather large amounts of data. AI techniques such as sentiment analysis and competitor intelligence can help with marketing campaigns and creative copywriting. Many data manipulation tools now use machine learning and automation for impressive results. In this article, we will discuss the benefits and limitations of some of the best AI-powered apps and platforms available.
---
1. ChatGPT
Imagine a friendly and intelligent virtual companion who can converse with you in natural language about any topic under the sun – that's ChatGPT! It's like having a knowledgeable friend who is always available to chat, offer advice, or just engage in casual conversation.
ChatGPT is powered by the latest advancements in artificial intelligence and machine learning, which means it is constantly learning and adapting to provide the best possible responses to your queries. It can analyze and understand the context of your questions and provide nuanced and personalized answers that are tailored to your specific needs and interests.
Whether you're looking for answers to tough questions, seeking advice on a problem, or just looking for someone to talk to, ChatGPT is always there to lend a virtual ear. You can chat with it on your favourite messaging app, access it through a web-based interface, or even ask for its help through your voice assistant.
So why not give ChatGPT a try and experience the power of AI-powered conversation for yourself? Who knows – you might just end up making a new virtual friend!
2. DALL-E
Picture this: you're a writer and you've just finished penning a thrilling scene in your latest novel. You want to bring the scene to life, but you're not quite sure how to describe it in words. That's where DALL-E comes in!
DALL-E is like a magical art machine that can turn your words into beautiful, high-quality images. You simply provide a textual description of the scene you want to create, and DALL-E takes care of the rest. It can generate everything from the characters and objects in the scene to the lighting and background details.
But DALL-E isn't just for writers – it's also a powerful tool for artists, designers, and marketers. Need a logo for your business? Just describe what you're looking for and DALL-E can generate a range of designs to choose from. Want to create an eye-catching ad campaign? DALL-E can help you visualize your ideas in stunning detail.
Overall, DALL-E represents the cutting edge of AI-powered creativity, using the latest advances in deep learning and computer vision to turn words into beautiful and inspiring images. So why not give it a try and see where your imagination can take you?
3. Grammarly (for content editing)
If you struggle with spelling and grammar or just want to improve your writing, Grammarly is the tool for you. With Grammarly, you'll have a writing assistant that helps you catch errors and suggests improvements in real-time, so you can create polished, professional-looking content.
Whether you're crafting an important email, writing a research paper, or drafting a blog post, Grammarly's machine learning algorithms provide personalized feedback that's tailored to your writing style and audience. It offers suggestions for alternative sentence structures, word choices, and phrasing that can improve the clarity and effectiveness of your writing.
Using Grammarly is simple – just install the browser extension or desktop application and start writing. As you write, Grammarly will analyze your text in real-time and highlight errors and suggested improvements, making it easy to create polished, professional-looking content.
In short, if you want to improve your writing and make a lasting impression, give Grammarly a try. It's the perfect writing assistant for anyone who wants to produce error-free, high-quality content that resonates with their audience.
4. Photoroom (for removing image backgrounds)
If you've ever struggled with photo editing software that's time-consuming and difficult to use, Photoroom may be the solution you've been looking for. This innovative photo editing app uses artificial intelligence technology to simplify the process of creating stunning product images.
With Photoroom's background removal tool, you can quickly and easily remove backgrounds from your images, saving you hours of tedious manual editing. Plus, the app offers a range of other editing tools and features, such as brightness and contrast adjustments, color correction, and image resizing, all of which enable you to customize the look and feel of your product images to your liking.
Photoroom's user-friendly interface and intuitive design make it accessible to both professionals and hobbyists alike. So if you're looking to create high-quality product images quickly and efficiently, Photoroom is definitely worth considering.
However, it's important to note that photo editing is a skill that takes time and practice to master. While Photoroom can certainly help streamline the editing process, it's up to you to make creative decisions and ensure that the final result meets your standards.
5. Jasper.ai (AI Copywriting Tool)
As you explore the world of artificial intelligence, you may come across Jasper AI – a sophisticated natural language processing tool developed by Jasper Studios. Jasper AI uses advanced machine learning techniques to understand and analyze human language, making it a powerful tool for businesses and individuals alike.
One of the key benefits of Jasper AI is its ability to automate many tedious tasks, freeing up your time and resources. With Jasper AI, you can automate customer service inquiries, analyze social media sentiment, and even generate content with ease.
In addition, Jasper AI can provide valuable insights into your business operations. By analyzing customer feedback and other data, Jasper AI can help you identify areas for improvement and develop more effective marketing strategies.
Whether you're a small business owner looking to streamline your operations or a marketing professional seeking to better understand your audience, Jasper AI can help. With its advanced features and user-friendly interface, Jasper AI is a valuable tool for anyone seeking to harness the power of artificial intelligence.
6. Surfer SEO (for content writing)
If you're looking for a tool to improve your website's search engine rankings, Surfer SEO might be just what you need. With Surfer SEO, you can analyze your website's content and compare it to your competitors to identify areas for improvement. The tool provides you with detailed insights on how to optimize your content for specific keywords and topics, including information on ideal word count, keyword density, and suggested semantic phrases.
In addition to content optimization, Surfer SEO also offers backlink analysis and tracking features, allowing you to monitor your website's link profile and identify potential areas for improvement. The tool also provides you with insights into your website's overall domain authority and page authority, which can help you prioritize your SEO efforts.
Overall, Surfer SEO is a comprehensive tool that can help you improve your website's search engine rankings and drive more traffic to your site. Whether you're a seasoned SEO professional or just starting out, Surfer SEO can provide you with the insights and data you need to succeed.
7. Chatfuel (For Chatbots)
Chatfuel is an excellent choice for those looking for a chatbot platform that is both user-friendly and powerful. With Chatfuel, you can create chatbots for Facebook Messenger and other messaging platforms with ease, without the need for any coding knowledge. The drag-and-drop interface is intuitive, making it easy to design conversation flows and add multimedia content such as images and videos. Integration with other tools such as Google Sheets, Zapier, and Shopify is also available, allowing you to automate various business processes. Chatfuel's analytics and reporting tools help you track engagement and improve your bot's performance over time. Lastly, the platform provides ample documentation, tutorials, and support resources to ensure a smooth experience.
Overall, if you're looking for a powerful and user-friendly chatbot platform that can help you engage with your audience and automate your business processes, Chatfuel is definitely worth checking out.
8. Quillbot (Paraphrasing Tool)
Quillbot is an AI-powered writing tool that helps you enhance the quality of your writing. As a Quillbot user, you'll appreciate its user-friendly interface, which allows you to customize it to your specific writing needs.
The tool's features include sentence paraphrasing, synonym suggestions, and paragraph restructuring, all of which can save you time and effort. Quillbot also provides instant feedback to help you identify areas for improvement and suggests alternative ways to convey your ideas.
Quillbot is an excellent writing tool for students, bloggers, and professional writers who want to produce high-quality content that's clear, concise, and well-structured. With its powerful tools, you can write with confidence and know that you're presenting your best work.
In conclusion, Quillbot is an indispensable writing tool that every writer should have. Try it out today, and see how it can help take your writing to the next level.
9. Beautiful.ai (presentation tool)
If you're in search of a powerful presentation tool that's easy to use and produces professional-looking results, Beautiful.ai is the solution you've been looking for.
The platform offers customizable templates, themes, and layouts that make it easy to create visually stunning presentations without any design experience. You can easily add multimedia elements, such as images and videos, to enhance your presentation's visual appeal, and the platform automatically adjusts the layout and formatting of your slides as you add new content. With Beautiful.ai, you can save time and energy on the design process, allowing you to focus on the content of your presentation.
Overall, Beautiful.ai is an excellent tool for anyone looking to create stunning and effective presentations quickly and easily. Whether you're a professional presenter or a student working on a project, this platform is sure to exceed your expectations.
10. Synthesia.io (AI-based Marketing Video Generation Tool)
Synthesia.io is an AI-powered video creation tool that can help small businesses and marketers to create engaging video content quickly and easily. By using Synthesia.io, you can create videos without any video editing skills or knowledge.
The platform offers a variety of customizable avatars and backgrounds to choose from, making it easy to create a video that fits your brand and message. You can also add music, logos, and captions to enhance the overall effect.
One of the major advantages of using Synthesia.io is that it can save a lot of time and money. Instead of hiring a video production team or spending hours editing a video yourself, you can simply input your text and let the AI tool do the work for you. This can be especially helpful for small businesses with limited resources.
Overall, using video content is a powerful marketing strategy, and Synthesia.io can be an excellent tool for small businesses to create engaging video content and increase their social media engagement.
11. Reply.io's AI Sales Email Assistant (for email replies)
If you're looking for an all-in-one sales automation platform, Reply.io may be the solution you're searching for. With its easy-to-use interface, Reply.io makes it simple to create and manage email campaigns, automate follow-ups, and track your team's progress.
The platform's features include customizable templates, A/B testing, and integrations with popular CRM tools. Reply.io also offers advanced reporting and analytics capabilities, so you can measure the success of your campaigns and identify areas for improvement.
One of the standout features of Reply.io is its multi-channel outreach capabilities. In addition to email, you can also use the platform to send messages via LinkedIn, SMS, and voice calls, making it easy to reach prospects on the channels they prefer.
Overall, Reply.io is a powerful tool for streamlining your sales outreach efforts and improving your team's productivity. Give it a try and see how it can help you close more deals and grow your business.
12. Design.ai (AI Tool for Creative Content Design)
Design.ai is an innovative platform that can help you take your design work to the next level. With its advanced algorithms and cutting-edge technology, Design.ai offers a range of powerful tools that can assist you in creating stunning designs that truly stand out.
Whether you're a professional designer or just starting out, Design.ai can help you streamline your workflow, reduce the time you spend on repetitive tasks, and achieve amazing results. Its AI-powered features allow you to quickly generate colour palettes, choose the right fonts, and even suggest design layouts based on your content.
With Design.ai, you can access a wealth of design resources and templates, making it easy to create beautiful graphics, logos, and presentations. The platform is intuitive and user-friendly, so you can get started right away, regardless of your level of experience.
In short, Design.ai is a game-changing platform that can help you unleash your creativity and take your design skills to the next level.
13. Murf.ai (text speech generator)
Murf.ai is an innovative technology that enables you to produce natural-sounding voiceovers effortlessly. With Murf.ai, you can generate top-notch voiceovers for your projects without having to record your own voice or hire expensive voice actors.
Murf.ai is incredibly user-friendly, and you can create your voiceover in just a few clicks. Select a voice from their range of options, type in the text, and click "generate." In seconds, you'll have a high-quality voiceover ready to go. Murf.ai is also highly adaptable, letting you customize the speed, tone, and emotion of the voiceover. In conclusion, Murf.ai is an excellent tool for generating professional-grade voiceovers quickly and conveniently.