SEO For Blogging in NEPAL: 4 Types (2021)
Basically, it's the four types of SEO that cover the majority of SEO works in blogging. Make a checklist under each kind to be followed again and again for each post.
On-Page SEO

Keyword Research is the entry gate. SEO always starts with keyword research because that is how search engines know about your content. Search for low competition keywords and long-tail keywords. It can be done simply by observing Google search suggestions and using Google keyword planner, and Google trends. Also, analyze what kind of content is ranking under a particular keyword.
Then come up with your title and categorize primary keywords and secondary keywords or the LSI keywords. Be engaging and make it feel like a conversation where you are guiding or talking to the reader with absolute confidence. That way your content will be more readable and also help search engines understand and rank.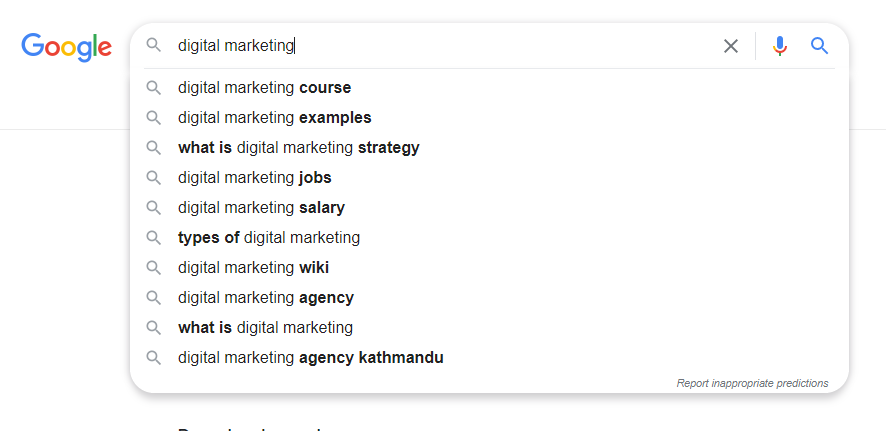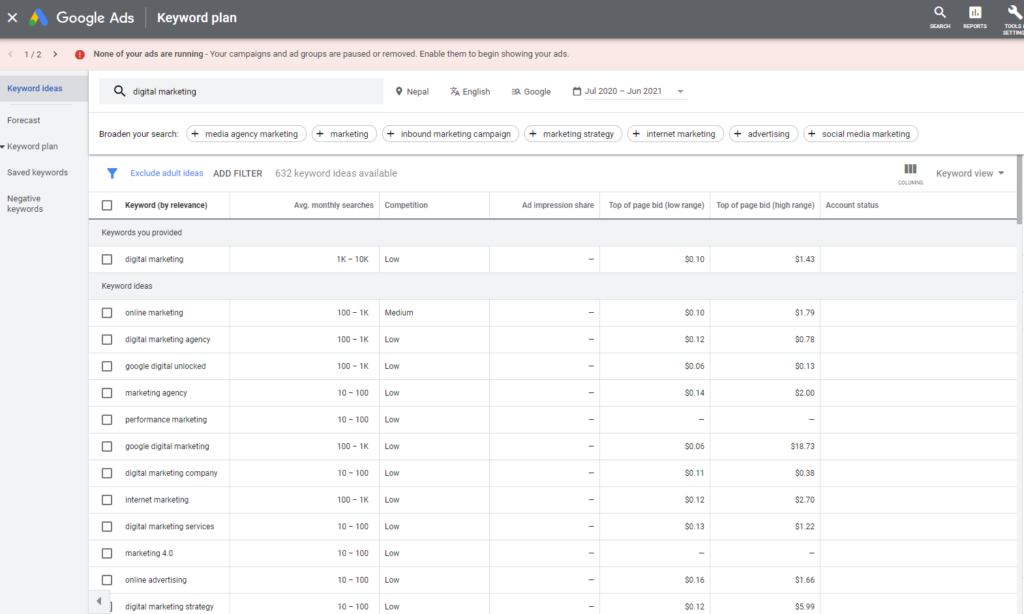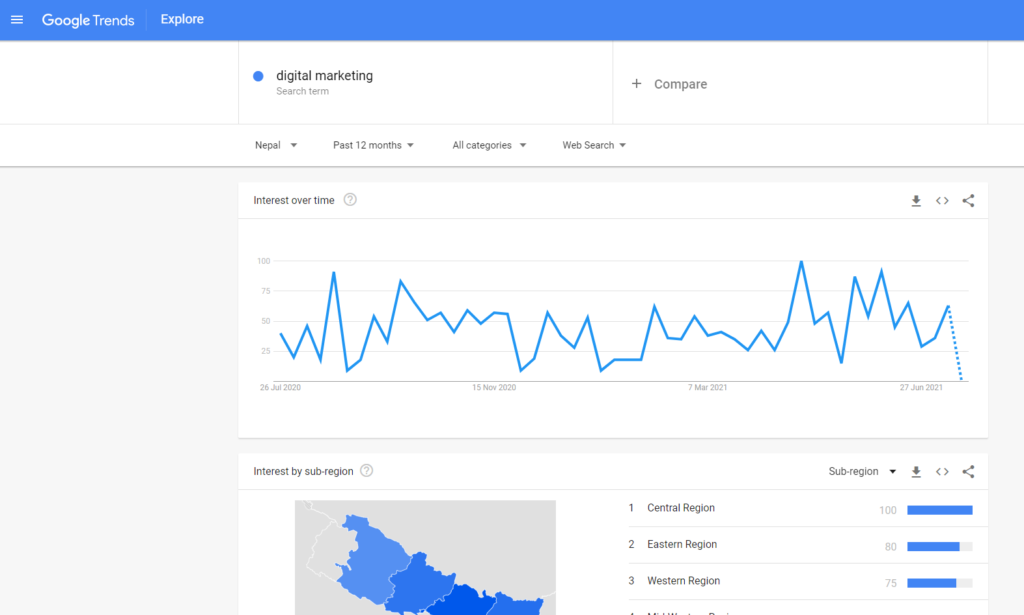 The structure and optimization of your writing are very important as well. The meta tags and descriptions play a vital role. The proper structure not only makes your content readable but also easy for the spiders to crawl through the lines. Placing your keywords in a way that feels natural for the reader and attracts the ranking factor is a skill that you can learn from high-performing content on the web. Image optimization is another essential work for each post. Internal linking and External linking have their own importance in SEO.
The main idea for the On-page SEO works is for impressing the audience as well as the search engine algorithm with your post. Both will boost your blog.
Really these should not be underestimated.
Off-Page SEO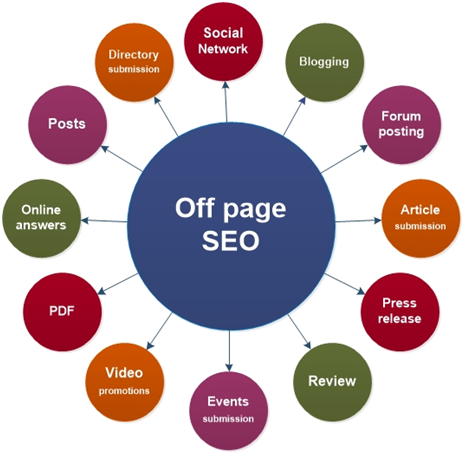 The main objective of Off-page SEO is to build the authority and reputation of your website. Off-page SEO directly points toward establishing high-quality backlinks. Backlinks are created when a website links to your website or your blog on their website. It is like more people are recommending your site or the content on your site on the internet. This signals search engines that you have a reputation around which is a high-value factor for ranking.
For this to happen, you need quality content on your website under a particular niche which will result in increased traffic automatically in time. Quality content does not always mean well-written and informative content but should also be relatable and helpful. Internal linking and external linking also comes under Off-page SEO. Other things you should do are,
Forum Submission
Blog Directory Submission
Article Submission
Question and Answer
Video Submission
Image Submission
Infographics Submission
Social Media Sharing
Technical SEO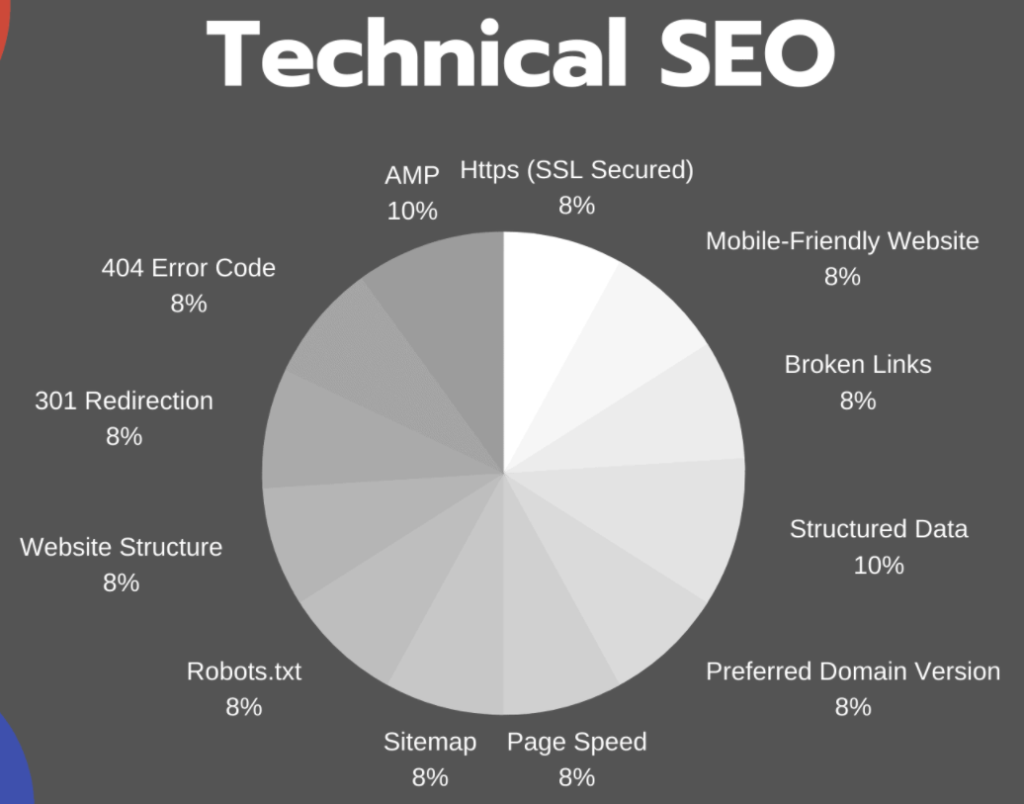 Technical SEO demands you to have a little technical knowledge. If it feels too complex, you should ask someone to improve your website health. It is about the backend of your site that affects the SEO rankings. Things to work on are:
Site speed
Mobile-friendliness
Indexing
Crawlability
Site architecture
Structured data
SSL Certificate
XML Sitemap
Robots.txt
Enable AMP
Breadcrumb Menus
Local SEO
For bloggers writing in the context of a specific area, Local SEO is for you. If you are writing about the best restaurants for Korean Food around Kathmandu city in Nepal, you are targeting an audience from the Kathmandu city primarily. You need to optimize the meta title and description with the local keywords and use them along the lines to boost your Local SEO.
Local SEO is basically for businesses with a physical presence that serves in a specific geographical area. But in the organic search results, your blogs can also rank higher if things are done right. Local SEO can result in increased traffic as you have decided to cut off your global competition by going local. Write your content with detail focusing on local keywords and research that will really be helpful for the local audience. This also helps in promoting local businesses which will lead to high-quality backlinks and social shares.
Writing blogs is one thing but writing for a higher ranking is different. It bounds the blogger to be creative and bring ideas to fit in the google ranking algorithms. There are more than 200 factors that are contributing to high-ranking websites. Uplift your blogging ways by understanding SEO, how search engines function, and strategies and techniques that are effective.
Once optimization works are done properly, it feels good to see our posts on the google search engine result page beating others under the same keywords.
Good Luck,
brand LogiQ