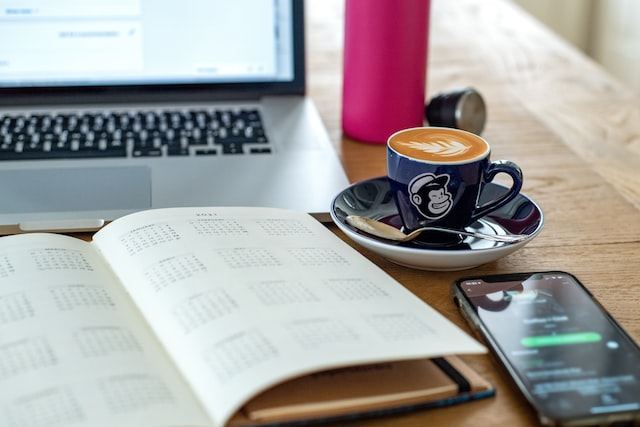 Top Five Digital Marketing Strategies to Help Your Brand Grow in 2022 and Beyond
As we're approaching the end of the year 2022, a dramatic shift in the digital marketing landscape is expected that includes SEO, social media, content marketing and more. In a high-tech world that is constantly changing, companies continue to compete digitally for recognition. It is not only a way to make your brand known to your audience, right digital marketing strategies can prompt massive growth for your business.
Digital Marketing is key in today's online world. It's one of the easiest ways to grow your organization, no matter what your sector or company size. Nonetheless, you need the right Digital Marketing strategy to develop your company and profit from your digital presence. With this article, we will help you find the top digital marketing strategies to help your brand grow in 2022.
Below are the top digital marketing strategies for 2022 to help you stay ahead in the market:
Video Marketing
There is a constant proliferation of new opportunities to engage and attract customers and video marketing is the fastest-growing of them all. With the massive rise of video content in the past year, video marketing has become a vital means of promotion in 2022. In fact, 85 per cent of advertisers agree that video is becoming increasingly important, signalling the start of more companies using it as one of their strategies for digital marketing. It's clear that video is only going to become more important in the years to come.
This means it's important that advertisers remain ahead of the competition and produce the next major type of video at the right time. Ensuring you are using the new methods or working on the right areas will help you keep seeing the returns from your video content.
Content Marketing
Among companies today, content marketing is another go-to online marketing technique. Through content marketing, the company relies on attracting, communicating and interacting with customers with information. Such material, which might include images, blog posts, infographics, and more, provides users with value. Nonetheless, it's not sales-oriented copy— it's contextual.
Content marketing is a clever digital marketing technique to incorporate into your business, with the ability to connect with consumers throughout the purchasing funnel, as well as double page conversion rates. The best part is that it charges less than traditional marketing campaigns by 62 per cent.
Marketing Automation
Marketing automation at its heart is really about maximizing work output for a greater squeeze out of the products of your labour.  Perhaps one of the biggest benefits of automation is being able to target potential customers through multiple channels.
Businesses are always in a sense of urgency to reach their market and reap the benefits of their full potential. Most companies are already using a degree of marketing automation but the aforementioned artificial intelligence is changing their skills and the playing field should continue to level for who can get the most out of it. 2022 is a great year to add Marketing Automation to your digital marketing strategy.
Voice Search Optimization
Hey Google, how does SEO Strategy impact voice search? When they struggle to respond to voice inclusion in search engines, this is a query digital marketers are raising as voice search becomes more and more popular. Your business optimizes existing and new website content with voice search through voice search optimization. The goal is to win the featured snippet or location zero spot on your website in the reports of Google searches.
The aim of optimizing voice search is to get the featured snippet for keywords specific to your target audience and business. Your company improves its online exposure to customers by qualifying for position zero, which can contribute to trips to retailers, merchandise sales and more.
Authenticity
Authenticity is another powerful strategy in order to create waves in the digital platform. In the world of digital marketing, the reason it weighs so strongly is that we are dealing with real individuals. There are plenty of helpful strategies in SEO practice and branding but this is often missed as one essential factor.
With the relentless pressure to achieve and meet business goals, the value of a genuine and sincere strategy becomes easily lost sight of. This is what sets you apart from the Digital Marketing campaign competition. Therefore, it is essential that you maintain authenticity and include it as an important strategy for your digital strategy.
With the help of these and some other important digital strategies, you can help your business grow and flourish in the market. Keep in mind these important strategies to stay ahead of the game in 2022.
Happy Creating!