How did ARNA Beer's Digital Marketing Campaign work?: A Case Study
Introduction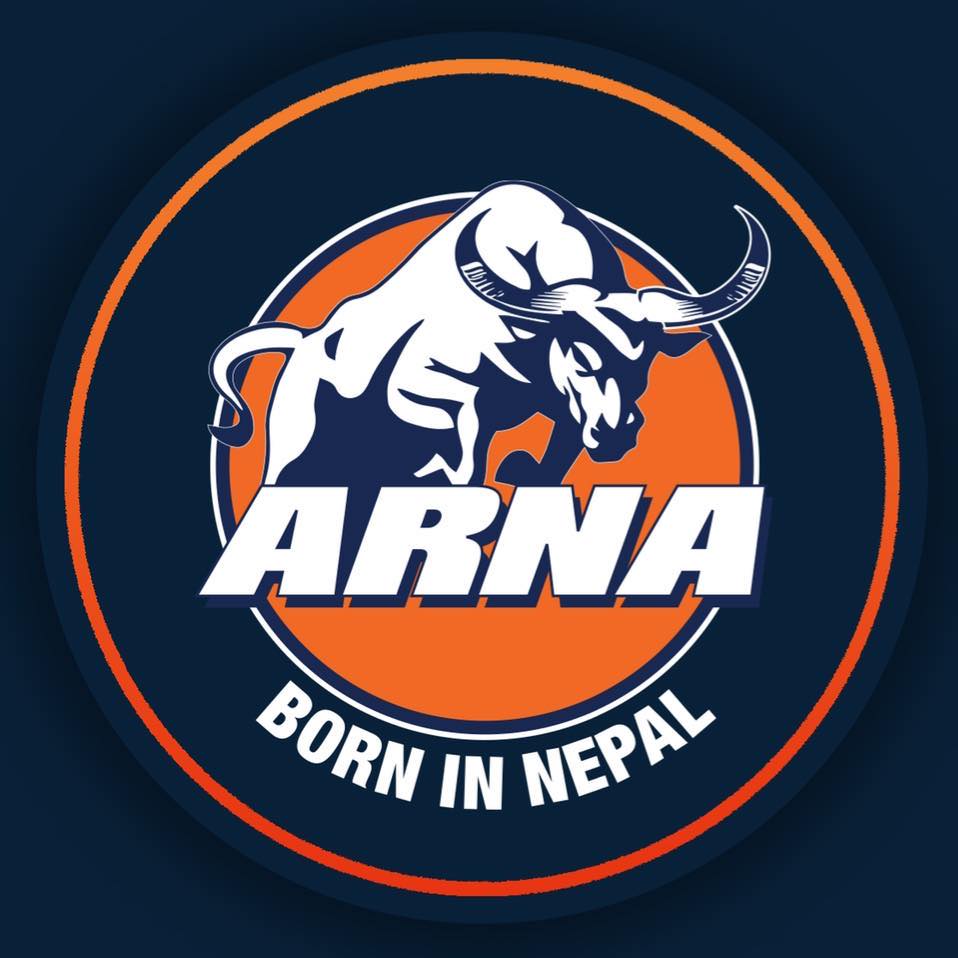 ARNA is a product of Yeti Brewery Pvt. Ltd. launched in the market on 22nd March 2017. The brand's slogan is "Arna – Born in Nepal".
The company claims that the name, ARNA, perfectly complements the vision the Yeti Brewery team had planned – a strong and bold character that resembles the strength and determination of the proud Himalayan Nation and stands out against the pack in a competitive market.
The brand logo has an aggressive bull with huge horns which go along with the brand name.

Yeti Brewery has introduced a range of ARNA beers exponentially with ARNA Strong (8%) & ARNA Light(4.6%), followed by ARNA Premium (5.5%) & ARNA 8 (8%). The company now has four variations with 11 different SKUs.
Arna has established itself as a well-known beer brand to date. Looking at its marketing campaigns it seems to be growing in popularity as well as in the general public's preference.
Now, let's overview the online promotional campaigns and digital marketing strategies implemented by ARNA's digital marketing team on Digital Platforms that brought ARNA to its current height.
Entering late in the business battle with giant international as well as domestic brewery brands, ARNA managed to survive its early years. Now it's in the actual transition phase to become one of the favorites among Nepalese.
We are going to observe the online marketing strategies used and the yielded results and draw an analysis out of them.
ARNA in Facebook and Instagram
ARNA has been active on these leading socials since 2017 posting diverse content regularly.
They highly prioritize their content on Stills, Advertisement and Promotional videos, and occasionally gifs too.
ARNA has a whopping 265,279 followers on their Facebook page and only 1680 followers on Instagram profile. This drastic difference in followers shows that ARNA is spending on Facebook ads for increasing their reach. Their posts can be categorized into the following:
Product Posts
Festival Posts
Engagement posts
Competition
ARNA sponsored events and music videos
Promotional and Advertising videos
Gifs
Posts Briefing
The graphic design on Still and Gif contents is spot on.
Posts have been made on a daily to 1-2 days gap basis.
Posts on most minor to major Nepalese festivals. (10 posts on 10 days of Dashain and 5 days of Tihar)
Posts on most national and international days.
Engagement posts like "Predict and Win Contest", "Quiz Contest", "Guess the Product", "Word Search" "Buy 2 get 1 free"
Competition like "Signature Tune Contest"(winning prize 10 lakhs)
Promotional Campaigns like "30 Days of trying out new things"(30 posts) "Food and ARNA (21 posts), Best love story ever"(25 posts), "After effects of ARNA" (27 posts), and "Adventure starts with ARNA" (20 posts) and "This one's for you"(52 posts)
ARNA sponsored events and music video teasers
Challenge like "ARNA Chiso Chiso Tik-Tok Challenge" ( Rs. 1 Lakh for Best Performance, Rs. 1 Lakh for Highest Likes, Gift hampers for 100 lucky participants)
ARNA's official music videos teasers (3)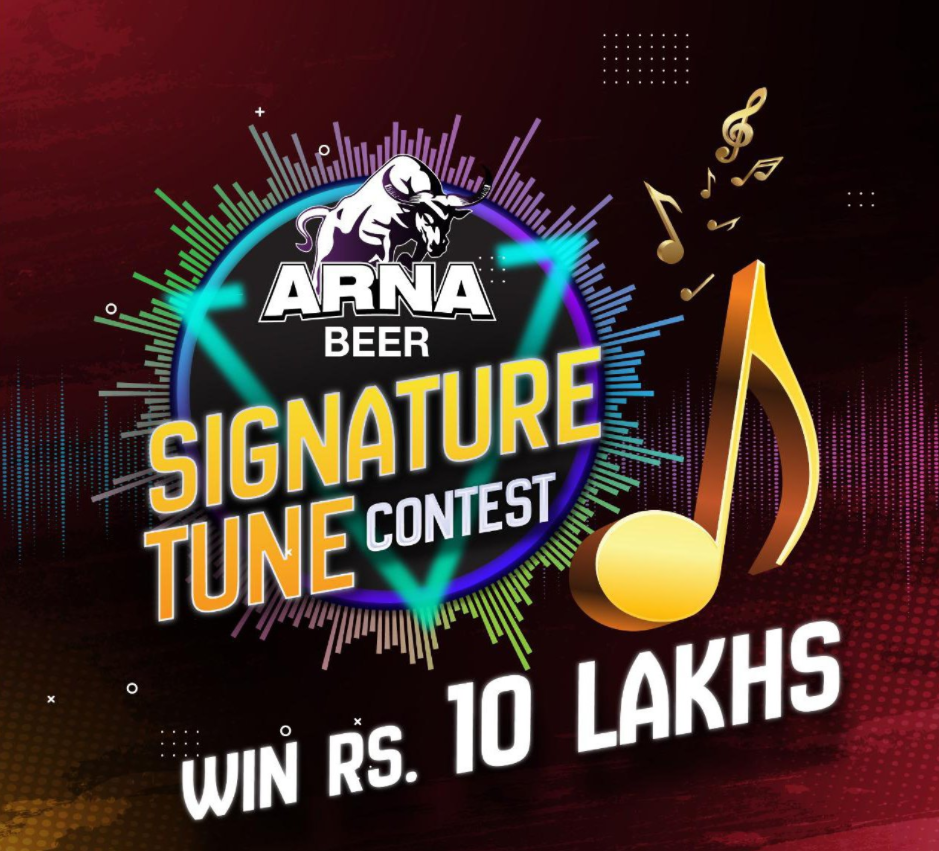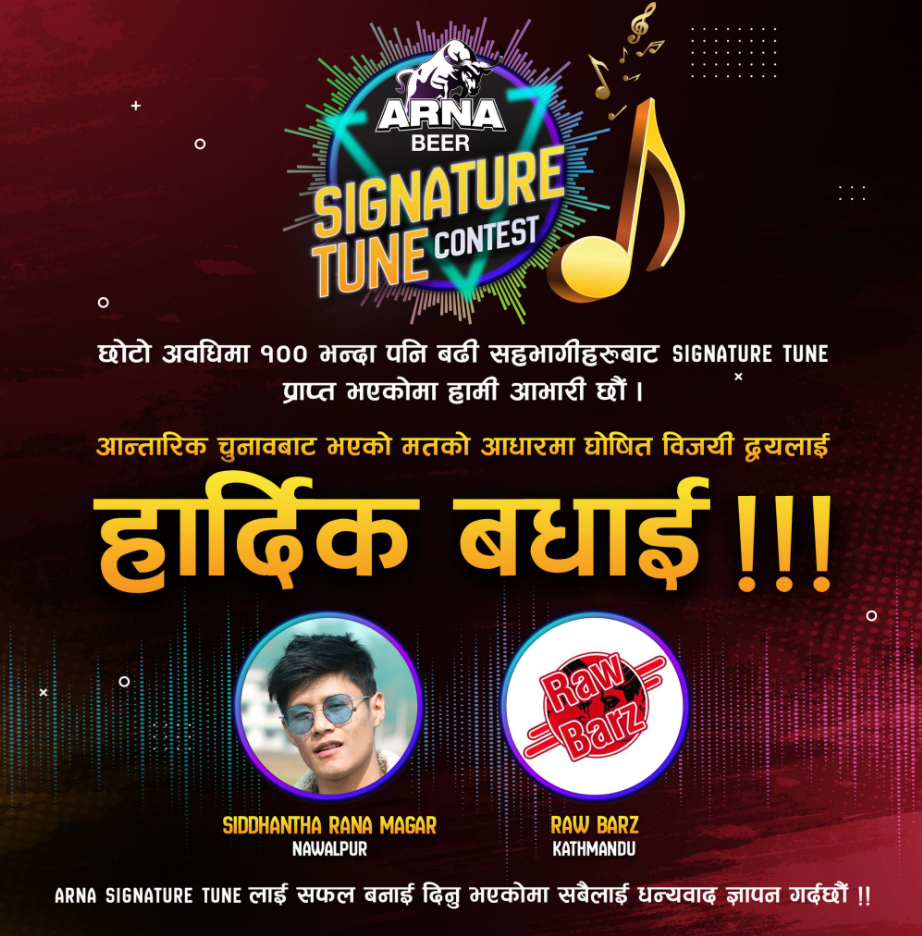 This is how heavily invested the company is in Promoting its Brand through these two socials.
ARNA in Youtube
Youtube is an undeniable social media platform whose operations differ from previous social media but the Nepalese traffic indulged in it is among the highest.
ARNA has explored a different side of promotional strategy through Youtube. Heavy credits for the brand's popularity today can be given to the brand's multiple Youtube ventures.
The Youtube Channel called "Arna Music" exists where they release their music videos implying ARNA Beer as the main context of their song. Their first music video was a sensation among youths despite being a beer promotional song. The song was also the winner of the "Signature Tune Contest"(winning prize 10 lakhs) which was later made a music video and stands at 4,967,935 views and counting. The song has easily registered the name "ARNA Beer" in many probable consumer's minds.
ARNA Beer is associated with "Revolution TV" in a series with 12 episodes called
"ARNA Beers, Gears & Riffs". It's a show where popular guitarists share their experiences, guitar gears, and favorite riffs in the form of an interview.
There are few more collaborations done by ARNA Beer with musicians whose works have been released on youtube.
The presence of ARNA Beer on Youtube either actively or passively, helps in establishing a mark on the viewer's subconscious.
ARNA in TikTok
TikTok has boomed since its arrival and is a major additional platform for digital marketing. What trends on TikTok get popularity for sure. This time it's the ARNA Beer promotional song from the "Signature Tune Contest". As the song began to get wider attention "ARNA Chiso Chiso Tik-Tok Challenge" ( Rs. 1 Lakh for Best Performance, Rs. 1 Lakh for Highest Likes, Gift hampers for 100 lucky participants) was initiated which took the popularity of the song and the brand name to next level. 302k Videos have been made on Tiktok using the official track and many more on the unofficial track of the same song.
The song has created a similar impact on other socials too and even kids are singing the song and enjoying it.
Is ARNA Beer the WINNER?
There is no doubt that ARNA Beer has been exceptional in its advertising strategies and stands out from other Beverage companies in the promotion of their product in recent times. Their activities have set a trend and upped the bar. A 500 ml beer bottle was introduced primarily by the ARNA Beer in Nepal. ARNA Beer is the first Nepali Beer brand to get international recognition. They have been awarded for their two variants, "Arna 8" and "Arna Light" in the "London Beer Competition" with silver medal and bronze medal respectively.
Despite challenges, ARNA Beer is coming on top time again. Their efforts have resulted in sure-shot conversion and generated huge revenue from sales. Efforts and strategies are the key factors along with the direction they led their brand is remarkable.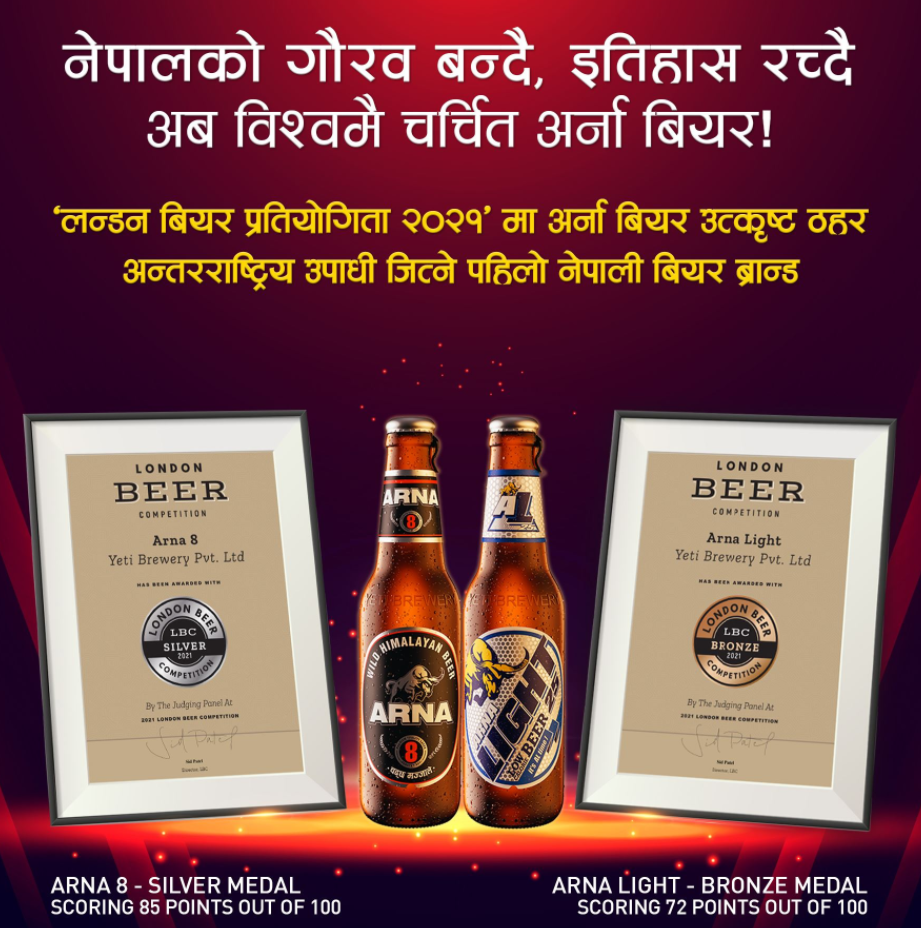 ARNA Beer may not be the absolute winner yet but the results seen are based on their late entry into the business.