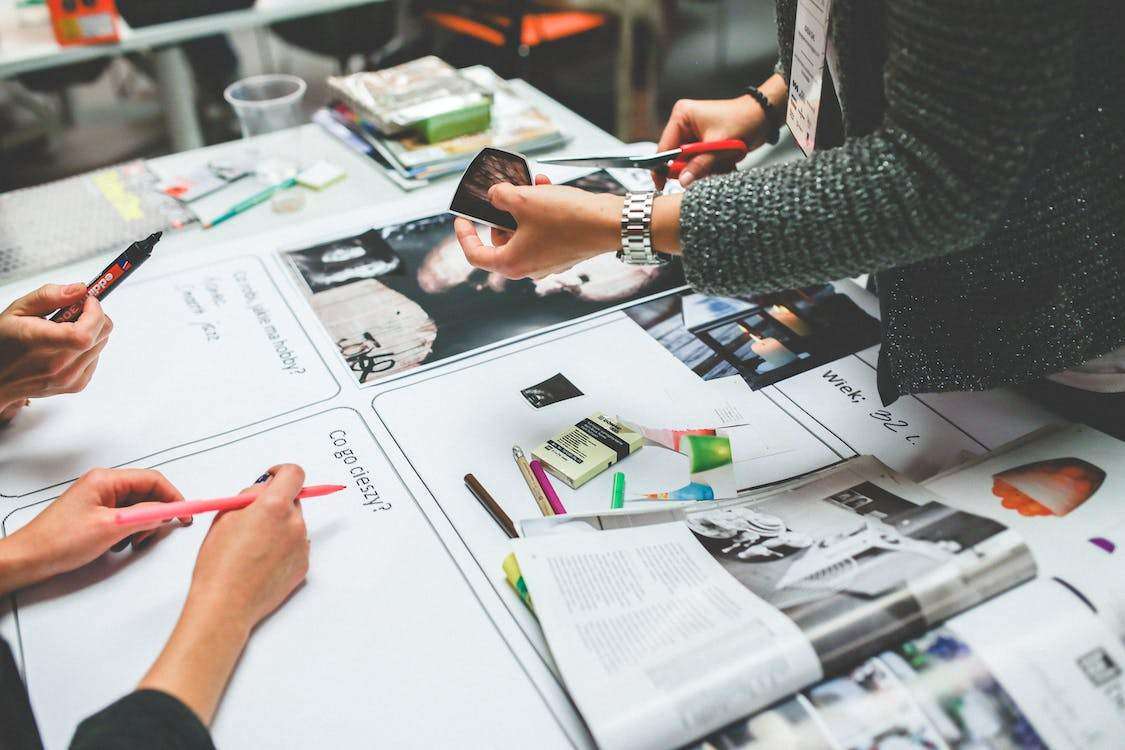 DIGITAL MARKETING AS A CAREER IN 2023
Digital marketing is an ever-growing field that offers a variety of career opportunities in 2023 and beyond. With the increasing importance of digital channels for businesses to reach and engage with customers, the demand for skilled digital marketers is high. Some popular career paths in digital marketing include:
Search Engine Optimization (SEO) Specialist
Social Media Manager
Pay-per-Click (PPC) Specialist
Content Marketing Specialist
E-commerce Marketing Manager
Email Marketing Specialist
Digital Marketing Manager
Web Analytics Manager

To pursue a career in digital marketing, a combination of education and hands-on experience is usually required. Many individuals choose to obtain a marketing degree or certification in digital marketing to gain a deeper understanding of the industry and its best practices.
Fields that cross paths with Digital Marketing
Content Writing
Content management and editing
Data Analysis
Search Engine Optimization (SEO)
Search Engine Marketing (SEM)
Social Media Optimization (SMO)
Social Media Management
Advertisement Video Production
Graphics Designing
Web Designing
Web Development
App Development
Email Marketing
Affiliate Marketing
E-commerce
Copy Writing
Business and Marketing Strategy
Interactive technology (AI)
Marketing Automation
Branding
These are the islands inside digital marketing. Now it's up to you to decide which one to hop into first.
How to choose?
If you aim at working in this sector for the long term, you need to get your basics right and choose the field of your interest. It is normal to start learning any of the above-mentioned fields and end up choosing some other field. Digital Marketing demands you to have multiple transferable skills. If you have set your mind on a specific skill, you can go ahead and test yourself out by start learning it. Or if you are blank right now, explore as many things that come your way.
The simple trick is to choose one and try it out and see your compatibility with it. "Hit and Trial" is the best method to know your strength and weakness and trying out new things is already a win-win. Things get connected later on while you work as a professional so trying out different aspects helps. Also, digital marketing requires the incorporation of multiple aspects as per the requirements so having multiple skills is a boon.
Creative Skills
As there are so many faculties, it may be confusing where to start. Content writing can be an entry gate to your digital marketing journey. That way you will know what content sells and what doesn't. Also, it allows you to experiment with your creativity. Blog writing, social media and website content writing, technical writing, and advertisement scripts are some of them. Copywriting is a skill that holds enormous value due to its ability to drive conversions. Generally, the earnings of content writers range from NRs. 12000 to NRs. 50000. Technical writer's salary can range up to NRs 100000 and above. Whereas, copywriting salary ranges from NRs. 25,000 to NRs. 80,000. These rates can vary according to the level of writing, location, type of organization, and workload.
Other skills like Graphics designing, Web UI/UX design, Video production, SEO, SEM, Data Analysis requires creativity but the technicality that goes during the execution gets the primary space as creativity in such field increases with experience over time.

Technical Skills
Social Media Management can be your next stop to explore. Social media ads, boosting, and creating content ideas are a few of the tasks that social media managers need to do. The salary can range from NRs. 15,000 to NRs. 50,000.

Social Media Optimization (SMO) is a skill that is in high demand as well. Ranking a page and the posts in the related search result are the primary goal. Running targeted ads and creating content strategies also falls under everyday tasks. The salary can range from NRs. 25000 to NRs. 80,000.

You may have already heard of Search Engine Optimization (SEO). A website needs SEO to increase its organic traffic or else it is clouded in the crowd of websites. To rank a website highly in the SERPs and bring organic traffic through various strategies and techniques is the duty of an SEO expert. You can expect a salary ranging from NRs. 40,000 to NRs. 110,000.
Search Engine Marketing (SEM) is an internet marketing strategy through which you can increase the visibility of your website on SERPs through paid search also called Pay per Click (PPC). Monthly salary of NRs. 30,000 to NRs. 80,000 is good to expect.

Ads Specialist needs to learn Google Ads, Social media Ads for reaching out to potential customers. It is in high demand with great payment offerings as well. Earning rates can range from NRs. 40,000 to NRs 110,000.
If you are into videography and photography, you can try your hands out on advertising. An advertisement involves video production and graphics design according to its nature. Video production for digital marketing requires pipelining of tasks. Learning it can be even effective if you work in a real-world environment. You can earn from NRs. 50,000 to NRs. 200,000 a month depending on what quality you provide. Graphics Designing is also a serious skill that requires hours of rigorous practice and creativity. Without a proper learning routine, beginners who tried it, without serious intent tend to quit earlier. It is not a discouragement but telling you a fact. It is a skill with high demand and reaching the intermediate level will assure you a nice paying job. Earnings range from NRs. 50,000 to NRs 150,000 can be seen in the Nepali market.
Email marketing is a strategy to catch the attention of potential or existing customers, time and again through various email platforms. It is gradually being adopted in the Nepali marketing world. Email Marketers can expect a monthly salary of NRs. 40,000 to NRs. 100,000. Affiliate marketing involves numerous third-party publishers also called affiliates for marketing the products and services for which they receive a commission. Affiliates promote the services or products through their blogs, website, youtube channel, social media, or some other promotional medium. An affiliate marketing manager is paid highly around NRs. 50,000 to NRs. 150,000 whereas the commission of affiliates is determined based on the traffic they generate and company policies. on an average NRs. 1000 rupees daily can be expected if you can bring in at least a few conversions every day.
Other skills that are vital are Web Designing, Web Development, and App Development. Its difficulty level is higher, requires experience for gaining trust, and is the most demanded job right now. These skills pay really high based on your performance. On a general note, you can expect NRs. 50,000 to 3,00,000 or even above on a monthly basis. Analytics is a highly rewarding feature in digital marketing where we get real-time data and analyzing them for taking further decisions is very essential for a company. Thus, Data Analysis is a skill you can put your eyes on as you can earn from NRs. 500,000 to NRs. 200,000 monthly.
Interactive technologies like AI, Chatbots, Voice Search, Interactive Videos, and Virtual reality are something that not only eases the workflow but also create a unique user experience in the current times. Marketing Automation technologies allow marketing departments to effectively market on multiple channels and execute repetitive tasks. Such technologies get costly primarily so the implementation is generally seen in larger organizations in Nepal. These fields have high demand abroad but due to the level of difficulty, you can expect NRs. 50,000 to NRs. 200,000 for these jobs.
From the above brief introduction to the various fields, you may have already decided what may suit your level of education and current skillset. Though with time it is possible to assess any of these skill sets so choose wisely. Working on various projects is the key to learning technical skills like these so go for it.
Note: These salary rates are very subjective and based on multiple factors. Use these as a reference rate for your goal setting. Each skill can earn you above a lakh per month in long run, of course with your increased level. Working for multiple clients is the key to earning tons in digital marketing jobs and as a freelancer.
Administrative Skills
From a company point of view, digital marketing requires hardcore coordination among the personnel for the full execution of the plan. Project Manager is such a career option that requires communication, coordination, management, decision making, and technical skills like data storage and data analysis. A Business and Marketing Strategist is someone with experience and knowledge about multiple businesses such that they can devise a unique and effective strategy not only for campaigns but for the whole business's success. Students from business backgrounds can easily hop into a real job with such skills.
Suggestions for a Beginner
I repeat again, understand what digital marketing really is, what is its impact on today's world, and how a digital marketing agency work. Core digital marketing works are not for everybody just like any other work. This will clarify many things on many levels. Initially for a few months either learn the basics and workings on your own from online free / paid courses or work as an intern in a digital marketing company. For those interested in graphics designing or web/software development, the best thing you can do is learn from a professional and then work on multiple projects. It is better to learn the technical skills under an eligible person which will bring ease to the learning process.

Do not worry about the creativity aspect because it comes gradually and naturally as you dive deeper and deeper into your work. For boosting creativity, you need to boost your understanding level in a particular field and explore the works of others. For every job prospect, I suggest you the same thing.

Once you feel confident enough, bring yourself to the world. There are many people who work in a company and have their own freelancing company simultaneously. That way you can have increased income, experience, and skillset in a short span as well. There are so many unexplored concepts, methods, techniques, and technologies that are easily available on the web. Thus, a suggestion for even experienced professionals working in digital marketing is to educate themselves with new things.

Side by side work on your communication skills, public speaking skills, management skills, research skills, and personal development skills. Today everyone has the potential to become an institution on its own if they can bring value to others. We see social media influencers from diverse professions but their ability to display themselves in social media in a way that people trust their advocacy is significant that earns them tons too. Correct yourself, learn, adapt, explore, grow and have the courage to compete with yourself every day.